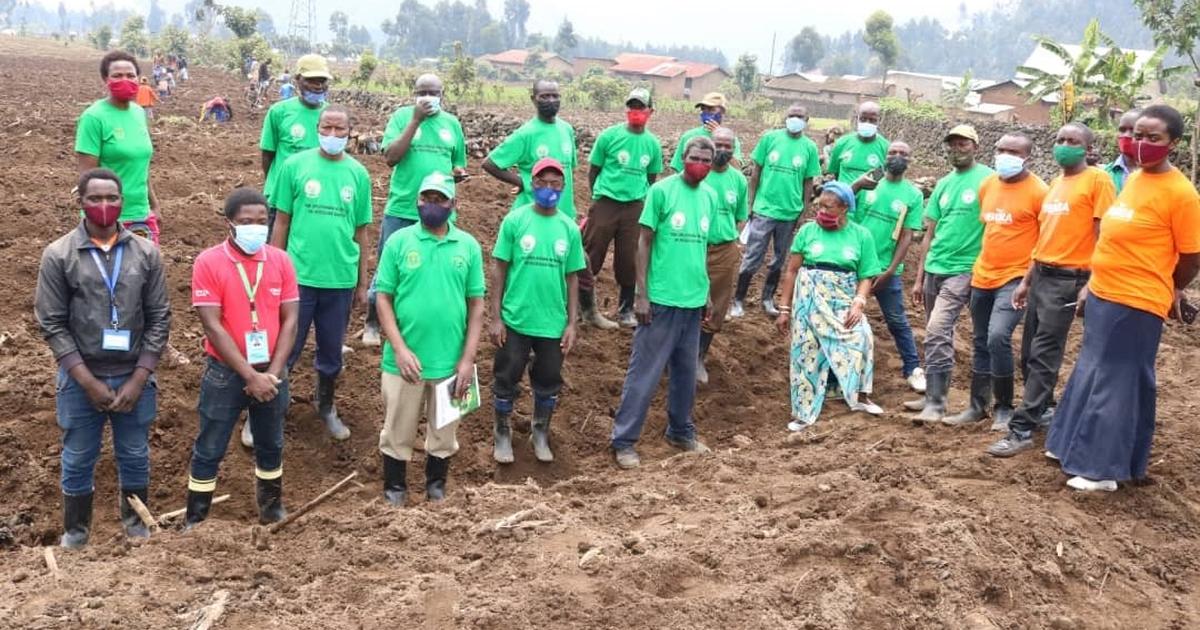 AGRITrials, an app that brings agricultural information and potential market at farmers' fingertips
The role of extension has thus widened to include issues in rural areas that go beyond agriculture and may include services such as dissemination of information about markets, facilitation of linkages among market actors. Some of these tasks are unlikely to be undertaken by the types of organizations normally associated with extension. As a result, access to updated agricultural information and market is still among the major problems farmers are facing in Rwanda and developing countries. Therefore, to address the issue, AGRIRESEARCH developed AGRITrials; a mobile application that connects farmers, agricultural students, agronomists, buyers and field experts to share knowledge and experience across a wide range of topics including Agricultural research and extension services.



Core features of AGRITrials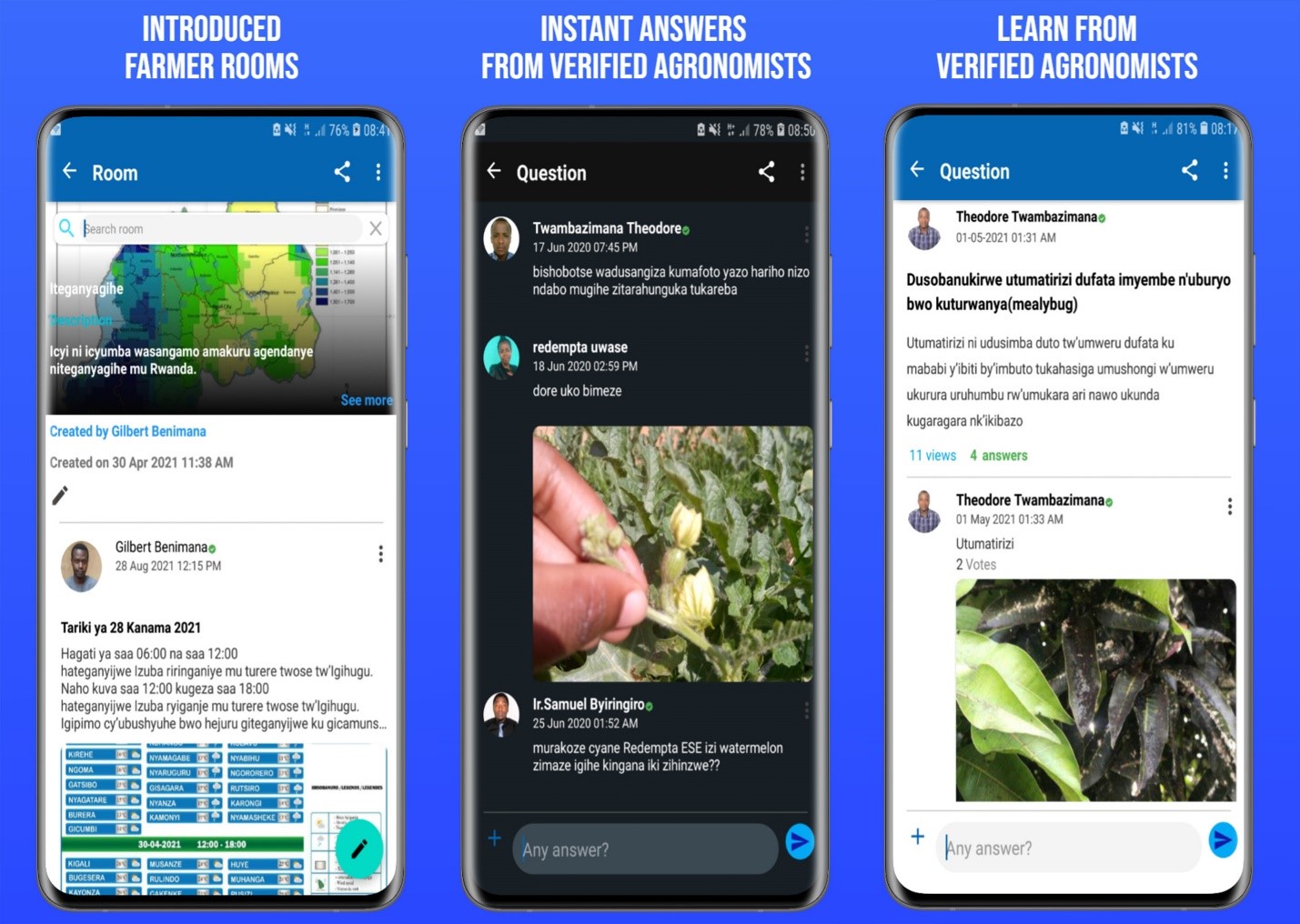 One of the useful features AGRITrials has is a newly added farmer room feature which enables farmers to share specific agricultural information, fostering personalized learning experience. As of now, two farmer rooms have been created. These include a farmer room that was created with a sole purpose of sharing daily weather forecast and another that brings together beekeepers from Rwanda and beyond.

AGRITrials also has a verified agronomists feature to ensure that questions are answered by professionals. This feature is not only limited to agronomists but other field professionals such agribusiness experts can also be verified. Verified users can also share their expertise instead of waiting for users to post their questions on the platform. You can request to be a verified user within the app by filling out a short form. Disclaimer: verified agronomists are not paid for work done.

Other features include but not limited to the ability of seeing who viewed your question or farmer room post, sharing photos in comment section to thoroughly describe your question and voting feature where if you can vote a correct or constructive feedback on a certain question to indicate the authenticity. Users can also add a bio to their profile to help them further connect with other platform users. You can optionally add your contact info so other users can connect with you.

Note that to be able to use AGRITrials, you have to create an account!


Awards and Endorsements won by AGRITrials.

Since its early release in May 2020, AGRITrials was very popular among farmers mainly in Rwanda as it was a solution to their daily farming challenges especially amid COVID-19 where movement were restricted to contain the spread of the virus. During this time farmers weren't able to meet agronomists and get their farm produce to potential markets. AGRITrials helped more than 500 farmers, mainly young women and men get buyers and find solutions to their daily farming challenges in real time. With this being said, AGRITrials was one of the awardees of Young Entrepreneurs Resilience Fund, launched by The Ministry of youth and culture in partnership with the United Nations Development Programme (UNDP) Rwanda and the Embassy of the Republic of Korea through the Korea International Cooperation Agency (KOICA-Kigali) during the pandemic in support of the government's economic recovery plan. AGRITrials was awarded as an innovation in response to the pandemic.
AGRITrials was also Developing Local Extension Capacity (DLEC) video competition winner in April 2021. This app was among top 3 global initiatives in digitalization of extension services by DLEC project.
Subscribe
Enter your email to get the latest updates in your inbox.